COMET-IPTV.COM is proud to provide you an Android APP compatible with all your Android devices on Play Store

To Install our APP on your Android Device (TV BOX Android, Android Smart TV, Smartphone and Chromecast) just go to the Playstore and search for the name of our app "" Ananas Connect Premium ""

Install and launch theApp
Simply enter your subscription username and password and press LOGIN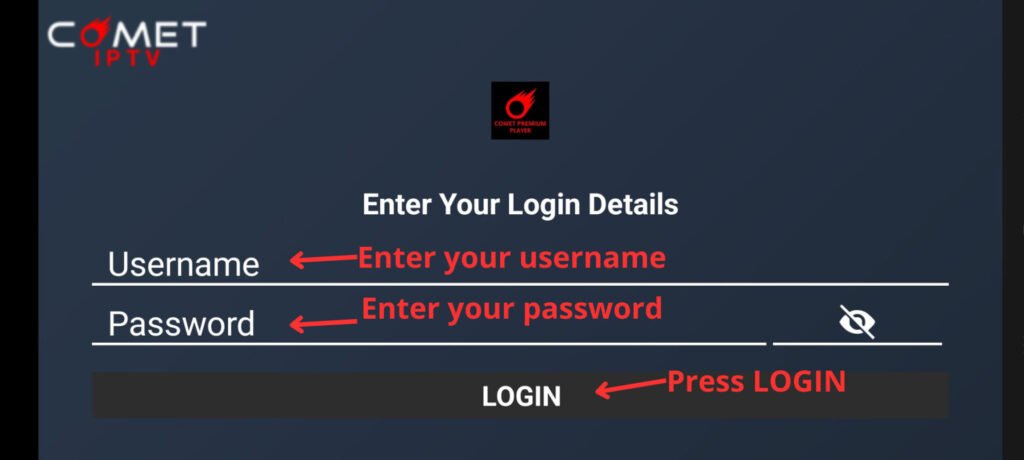 installation is already complete and you have access to your subscription with all the TV channels, movies and TV Shows.
Of course, you can also use other IPTV apps, not necessarily ours.
On Android there are a multitude of IPTV apps compatible with our service, such as IPTV Stream Player, a reliable app whose installation instructions can be found on our Tutorials page.
And Exclusively on the global IPTV market
COMET-IPTV.COM provide you an IPTV Web Player to view your favorite programs directly on your Browser.
Channels, Movies, TV Shows available by one click on our website.
if you have any problems with the installation or need help, please contact us :